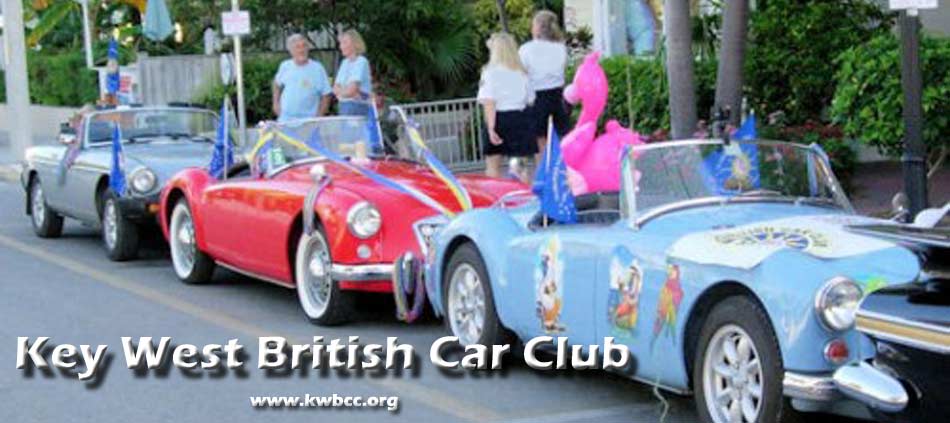 Key West British Car Club - About Us

The Key West British Car club was founded by Fred Skomp, along with his wife Cindy, and two friends, Rob, and Carol as club officers in 2010. Fred passed in 2013, but his legacy lives on, as our honorary "Admiral". Fred's 1,000,000 MGA is still on display in the Moss Motors showroom. Below is Fred's invitation to join him and the other great people in the club.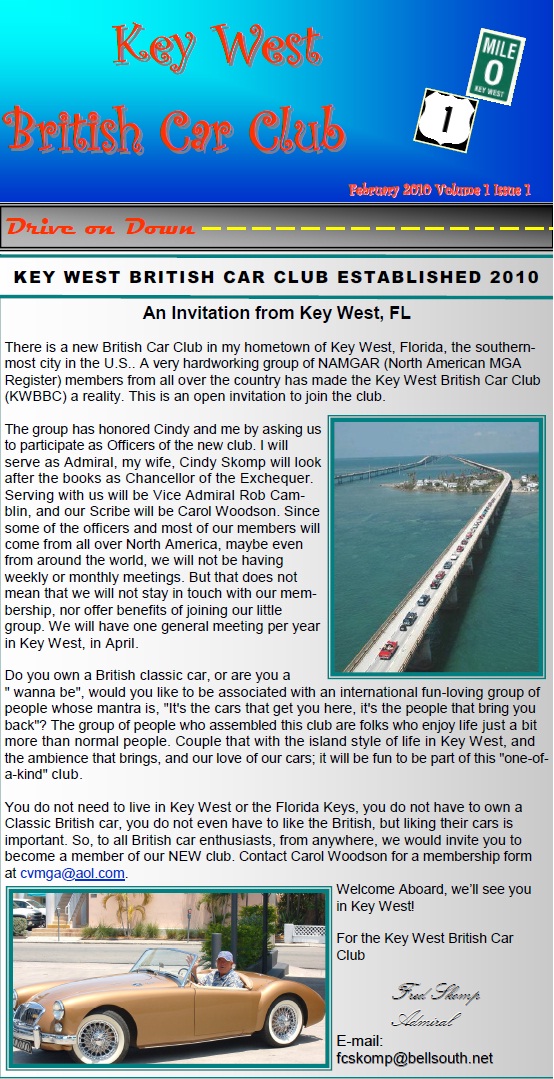 www.KWBCC.org
©2014 Key West British Car Club - All Rights Reserved.